Northwestern Ontario's Solution-Based Utility Hardware Supplier in Thunder Bay
We know high-voltage and utility hardware. As a division of Wildon Wiring in Thunder Bay, TW Power Supply has decades of experience behind it. We source the best high-voltage, power line, and utility equipment from manufacturers across North America for projects including:
Overhead and underground distribution lines
High-voltage transmission lines
Substations
Hydro projects
TW Power Supply stocks a wide range of general and specialized utility hardware. Most importantly, we can supply any project in Northwestern Ontario, helping power line contractors and utilities anywhere in the region find the right equipment for the job. Choose TW Power Supply for superior products, expert advice, and competitive pricing.
Contact us to find out more about our in-stock utility hardware
Power Line and High-Voltage Line Equipment
Poles – All species of wood
Poles – Fiberglass
Pole line hardware
Pole line rigging and string equipment
Pole setting compounds
Pole guying and anchoring hardware
Transformers
Pole-mounted transformers
Pad-mounted, oil-filled transformers
Single and multi-phase transformers
Switches
Cutouts
Arresters
Gang-operated overhead loadbreak switches
In-line disconnect switches
Cabling
Overhead and underground primary cable
Overhead and underground secondary cable
Teck cable
Control cable
Termination kits
Pole Line Hardware
Anchor rods
Rock anchors
Power-installed screw anchors
Insulators
Line post insulators
Suspension insulators
Dead end insulators
Riser support insulators
Grounding Hardware
Grounding connectors
Ground rods
Ground mats
Utility Hardware Tools & Clothing
Live line insulated tools
High-voltage rubber gloves
Personal protection equipment and clothing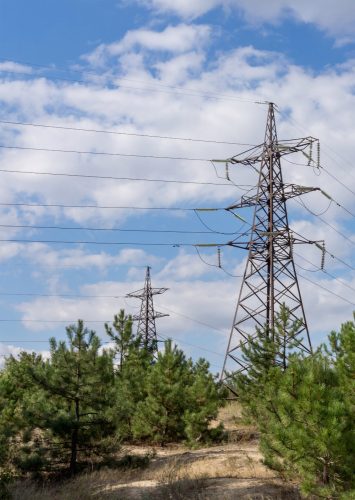 This is a sample list of the many products we stock and source. If you don't see what you're looking for in this list, please ask our experts and we'll be able to personally help you find the right equipment
TW Power Supply is based in Thunder Bay, but we serve power line contractors and utilities across Northwestern Ontario. Read more about us. TW Power Supply can help any power line and generating project get done faster.
Call TW Power Supply today at (807) 345-3198 to place your order or to ask our experts for utility hardware advice.